VSP investigating early Wednesday fatal crash in Smyth County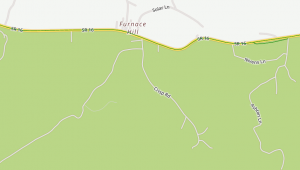 Virginia State Police are investigating a single-vehicle fatal crash that occurred early Wednesday morning in Smyth County.
The agency says the accident happened just after 1:30 a.m when a 1997 Dodge Ram, traveling south on Crisp Road, when it ran off the left side of the road, went over an embankment, and overturned in a creek. David Russell, 40, of Marion, VA died at the scene. Police say he was not wearing a seatbelt. Two other passengers were taken to the hospital to be treated for minor injuries.
The crash remains under investigation.
Courtesy of Image: VDOT