First set of artists revealed for the 2020 Rhythm and Roots Reunion Festival on Friday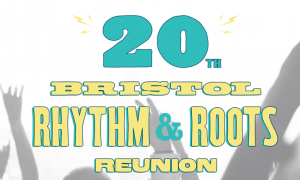 The first look at the 2020 lineup for the 20th Anniversary of the Rhythm and Roots festival in Bristol has been revealed.
Big name artists Jason Isbell and Tanya Tucker are slated for next fall's lineup, and returning popular acts like Folk Soul Revival and Moon Taxi will be playing in the twin cities come September. 26 other artists were also revealed on Friday. The entire first round of artist reveal is available here.
The rest of the 2020 lineup will be revealed February 14th. The 2020 festival is scheduled from September 11th-13th.
Courtesy of Image: Rhythm and Roots Logo