UPDATE: Wise County father enters Alford plea in 7-week-old daughter's death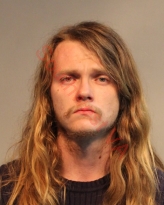 A Wise County, Virginia man who admitted to purposely dropping his baby daughter numerous times has entered an Alford plea in Circuit Court.
Nicholas Logan Plaster, 22, of Coeburn, told doctors he dropped her while feeding her. She was pronounced dead at a local hospital.
An Alford plea results in Plaster admitting there is enough evidence to convict him but not admitting guilt.
The child was 7 weeks old at the time of her death in June and an autopsy revealed the baby died from injuries consistent with head trauma. Plaster faces 40 years in prison at his sentencing hearing on March 3.