UPDATE: Suspect wanted out of Unicoi County identified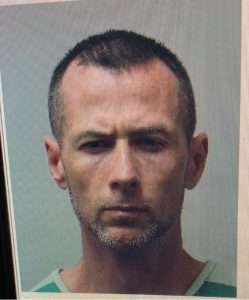 Multiple agencies are searching for a man who authorities say ran from police in Unicoi County on Wednesday.
Unicoi County Mike Hensley tells Supertalk, yesterday afternoon, a deputy clocked suspect Christopher Saults traveling over 100 mph on Temple Hill Road. The deputy then pursued the vehicle, to which Hensley said Saults drove onto Interstate 26 going the wrong way before getting back off the road to head back towards the Temple Hill area.
Police lost sight of the vehicle, but were notified by a citizen they witnessed a car traveling at a high rate of speed heading towards the North Carolina border. They were later able to locate the vehicle in question, and found a woman who admitted to being in the vehicle with Saults, to whom she identified to police.
Sheriff Hensley says Saults has multiple felony warrants for his arrest out of Carter County. The Yancey County, North Carolina Sheriff's Office posted on Facebook Thursday morning that they were searching for him, who is believed to be in the area. He is described as 6'4, with dark hair and brown eyes. Anyone with information on the whereabouts of Saults should call the Unicoi County Sheriff's Office at (423)-743-1850, or call the Yancey County, NC Sheriff's Office at (828)-682-2124.
Courtesy of Image: Yancey County, NC Sheriff's Office