Investigation underway in Bristol, TN after deceased person found in woods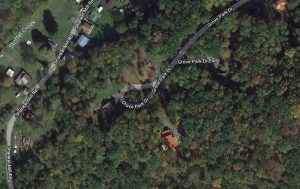 Bristol, Tennessee Police continue to investigate after locating a possibly deceased person in the woods over the weekend.
In a press release, the department says they received a call Saturday from an individual walking who reported finding a possible dead body in a wooded area near Shankle Mill Road and Grove Park Drive. Police say the individual appeared to be a deceased male, and at this time, no foul play is suspected in the death.
The body has been sent to Forensic Pathology at ETSU for an autopsy. The identity of the person has not yet been released, and anyone with information regarding this case should contact Detective Chris Odle at 423-989-5530 or email at codle@bristoltn.org.
Courtesy of Image: TDOT Smartway