Unicoi County Inn To Be Shut Down, Amid Death Investigation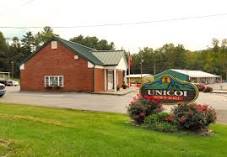 Unicoi County authorities are investigating the cause of death of a man that was found outside a hotel that was to be shut down Wednesday due to a nuisance to the public. The body was found Wednesday morning. And according to Unicoi County Sheriff Mike Hensley, while foul play is not expected this latest call to the Budget Inn on Golf Course Road is an example of why law enforcement is shutting down the Inn.
(:11)…everybody involved
Sheriff Hensley says the body found has been take to the Quillen College of Medicine for an autopsy and the investigation is continuing. Hensley says since 2017, authorities have received 244 calls for service at the Budget Inn and one hundred of those calls were for criminal activity.