TriPride officials schedule 2020 parade and festival in Bristol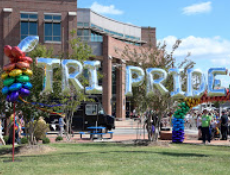 Organizers of the 3rd Annual TriPride Parade have adopted the theme "A Good Place for Pride" for their 2020 march that is scheduled to take place on State Street in Bristol on August 29.
Planners estimate that previous events held in Johnson City and Kingsport have attracted an estimated 10,000 people while more than 1,000 participants took part in the parade that celebrates the LGBTQ community. Parade founders say this is the first pride event in the US to be held in two cities at the same time.
(PHOTO: TriPride)