Greeneville man accused of firing several shots at sister, her boyfriend, and sister's infant son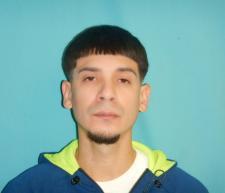 A Greeneville man has turned himself after allegedly firing shots in a moving at his sister, her boyfriend, and her two-month-old son.
A Greeneville Police department report says on Saturday evening, officers responded to a call on Armitage Drive. Their investigation found that suspect Oscar Del Valle Vazquez was driving and reportedly fired at least four shots into a 2006 Acura which had his sister, her boyfriend, and infant child inside.
Later that night, Vazquez turned himself, as well as the firearm he used in the alleged incident. He was charged with three counts of aggravated domestic assault, and was transported to the Greene County Detention Center.
No injuries were reported to any of the victims, according to the report.
Courtesy of Image: Greene County Detention Center