UPDATE: Clintwood man pleads guilty to 2018 murder in Bristol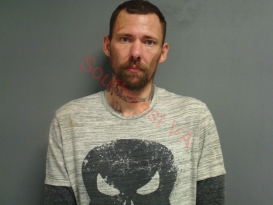 A Dickenson County, Virginia man has pleaded guilty in Circuit Court in connection to a 2018 murder.
A report from Washington County Commonwealth's Attorney Josh Cumbow said Roger Tackett, 46, of Clintwood entered the plea instead of facing a scheduled jury trial. Tackett reportedly shot Douglas Ferguson at a home on Lime Hill Road in Bristol and was captured a day later in the Clinchburg community near Saltville.
Ferguson died from the shot at a local hospital. Police said the shooting was drug-related and the two men had been arguing over a woman.
Cumbow said Ferguson's sentencing is scheduled for Monday, Apr. 20.
(PHOTO: SWVRJ)