Norton woman sentenced to five years for drug charges, child neglect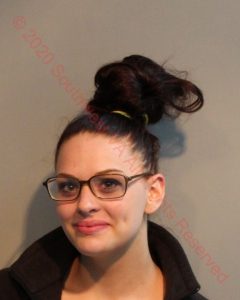 A Norton, Virginia woman has been sentenced to five years in prison for several drug related charges and child neglect.
Separate investigations in 2018 and 2019 led to the conviction of Brianna Johnson, 23. The first investigation in March of 2018 started as a traffic stop in Pound, VA. Officers with the Pound Police Department found evidence that several people were involved in illegal drug distribution, which later led to a bust at an apartment involving Johnson and other suspect accused of distributing drugs. During a search, police found narcotics like methamphetamine and cocaine.
The second investigation took place last June, where Norton Police received evidence that Johnson was at an apartment with others distributing illegal narcotics. Upon searching the apartment, they found methamphetamine being distributed while a child was present, and Johnson also being present.
Following Johnson's five year sentence, she will serve ten years probation.
Photo Courtesy: SWVARJ