Cassidy: Occupant of gray BMW could help search for Evelyn progress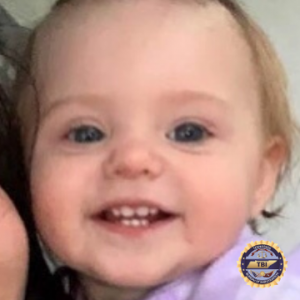 New details in the search for 1-year-old Evelyn Boswell of Blountville.
"I'm not going to go with what the mother stated because, like I say, some of the conflicting stories are inaccurate but a babysitter, and this is the date I am going on, last saw the child on December 10th and 11th," said Sheriff Jeff Cassidy during a Friday press conference at the Sullivan County Justice Center.
The sheriff said he has discounted some of the stories Evelyn's mother Maggie Boswell has told investigators who have already lost valuable time because of the time Evelyn has been missing. Maggie Boswell and the child's father Ethan Perry have not been charged in the case and Cassidy has said both have cooperated with his office. He called some of Maggie's comments "conflicting" and "not accurate."
"This is unlike anything I've ever seen. We have to act really quick, usually on a one-hour or two-hour basis and this has been two months," he said.
Maggie Boswell had a court hearing Friday in Juvenile Court in Bristol, Tennessee but the sheriff had no information on what those proceedings were about.
The TBI has received 200 tips since law enforcement said Wednesday that Evelyn was in imminent danger. Cassidy repeated a possible new lead released Friday morning. They want to talk to some individuals seen in a 2007 gray BMW with Tennessee license plate 3M9-6WP.
"We do have a vehicle description that we think, maybe the occupants of that vehicle are wanted just to question. We just need to question these people so we can move on to different leads," said Sheriff Cassidy, who has donated $1,000 of his own money as a reward to help in finding the toddler. He hopes others from the Mountain Empire community and nationally can help with financial help to help the reward money grow.
Anyone who wants to email a tip to the TBI regarding Evelyn's case, click here.
You can also call the TBI at 1-800-TBI-FIND or the National Center for Missing and Exploited Children at 1-800-843-5678.