NEW: Sullivan sheriff says Evelyn's mother's statements not consistent with eyewitness reports and video surveillance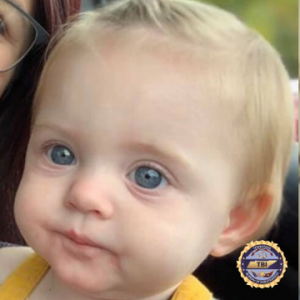 Sullivan County Sheriff Jeff Cassidy said in a Friday afternoon news conference that the information that the mother of missing 1-year-old Evelyn Boswell has been providing conflicts with such data as video surveillance and eyewitness statements.
Cassidy still believes that the toddler is alive and is offering $1,000 of his own money for information that will lead to the Blountville child's safe return. The officer reiterated details released early Friday that the occupants of a 2007 gray BMW could have some information regarding Evelyn's whereabouts. The car has a Tennessee license plate 3M9-6WP.
The TBI has received 200 tips in the search for Evelyn who police said earlier this week is in imminent danger. Previous reports said the child was last seen on Dec. 26 but Cassidy reported Friday that a babysitter said she last saw Evelyn on Dec. 10 or 11.
Evelyn's mother Maggie Boswell appeared Friday for a hearing in Bristol, Tennessee in Juvenile Court but Cassidy had no information on those proceedings. The sheriff said that Maggie Boswell and the child's father Ethan Perry have both been interviewed and have cooperated with investigators.
Anyone with information on the case of Evelyn Boswell can call the TBI at 1-800-TBI-FIND or the Sullivan County Sheriff's Office at (423) 279-7500.