Tennessee becomes 19th state to declare state of emergency over COVID-19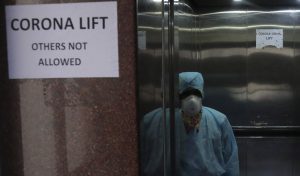 Tennessee Governor Bill Lee officially declares a state of emergency due to the COVID-19 epidemic to leverage more federal dollars for assistance.
"We have a great responsibility to address it but it will take every single Tennessean to come together and do their part to mitigate the spread of this disease in our state," Lee said in a Thursday news conference in Nashville.
The governor cautioned residents to help protect those most vulnerable to the disease at the moment, including patients in nursing homes and those with underlying conditions like diabetes and asthma.
Tennessee becomes the 19th state in the US to make the emergency declaration.
Health Commissioner Lisa Piercy said private laboratories are assisting medical professionals with COVID-19 testing while the state lab continues to receive more accessories to help test patients.
"As of this morning, we have enough supplies to test at least 500 individuals in the state lab," she said.
Wendy Long of the Tennessee Hospitals Association said facilities expect a surge in patients in the coming weeks, causing healthcare providers to alter visitor policies while implementing strategies for available beds.
"We are concerned about the potential for supplies, equipment, and manpower shortages down the road," Long said.
(PHOTO: Associated Press)