BMS: No changes for now to race weekend schedule in April, NASCAR running next two events without fans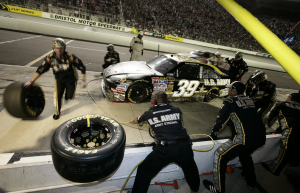 NASCAR is set to run its next two races without fans.
The stock car racing body announced Thursday that races at Atlanta Motor Speedway and Homestead-Miami Speedway will be restricted to only competitors, crews, officials, and necessary personnel to conduct the events.
Bristol Motor Speedway says they are currently no changes to its race weekend, scheduled for April 2nd-5th, and track officials say they will add hand-washing stations in certain areas, distributing hand sanitizer, and deep clean high trafficked areas.