UPDATE: State parks to close nightly in Virginia, plans for emergency hospital bed space coordinated with US Army Corps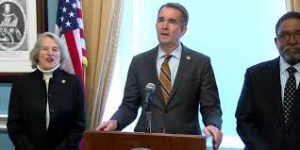 State parks in Virginia will be day-use only following a directive from Governor Ralph Northam in response to the COVID-19 crisis, closing campgrounds, cabins, and other related operations.
Northam also said the state is coordinating with the US Army Corps of Engineers to develop a plan to establish regional emergency hospital bed space across Virginia in the coming weeks if the virus causes patient loads to rise.
Five new deaths, all based in Northern Virginia, were reported to health officials while COVID-19 cases in the Commonwealth jumped to 391.
SNAP benefits are also being increased for the next two months to allow families to purchase more food.