Four charged in Hawkins County in meth investigation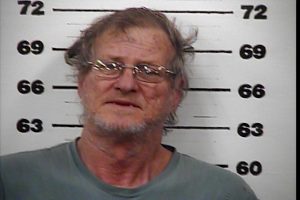 Four people were arrested in Rogersville following a one-month investigation into meth distribution in Greene and Hawkins counties.
A report from the Third District Drug Task Force said a home on McLean Drive in the Beech Creek section of town was searched and supplies of meth and marijuana were discovered.
Hobart Cecil Dotson Jr., 45, Gerald Ray McLean, 62, Angela Faye McLean, 52, and, Pamela Kay McLean, 50, all of Rogersville, were all charged with maintaining a dwelling where an illegal drug was manufactured.