NEW: Flood damage spurs state of emergency call in Washington County, Virginia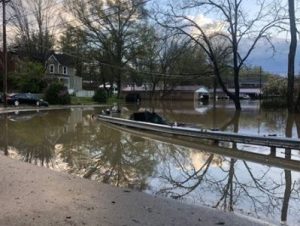 Widespread flooding in Washington County, Virginia has resulted in locality officials declaring a state of emergency.
A report from County Administrator Jason Berry says preliminary storm reports show four landslides, several damaged homes, numerous trees down, and multiple roads are underwater and impassable.
Water rescue teams were dispatched to help evacuate 22 residents in the town of Abingdon in the areas of Woodby Lane, Wyndale Road, and Henderson Road Monday morning.
County supervisors plan to meet Wednesday in a special called session to ratify the emergency declaration.