UPDATE: Northam requesting amendments to casino bill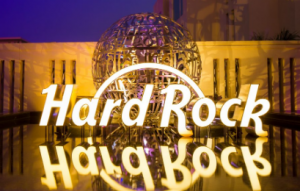 Governor Ralph Northam wants amendments to landmark legislation that would legalize casino style gambling in VA if approved by voters.
Among many bills Northam signed over the weekend, HB4, that would give five localities, including Bristol, a choice to have a casino, was not one of them. Northam has requested the General Assembly authorize a plan that would allow tax revenue from funds generated by casinos projects head towards helping school construction or repairs.
In a statement, District 40 Senator Todd Pillion says it is encouraging to see an amendment that would provide help to school construction and modernization, something state lawmakers have long worked to solve with several aging schools across the state starting to crumble.
Full statement from Todd Pillion
"School construction and modernization is an issue our delegation has worked to bring to the forefront. Schools in rural and urban parts of Virginia are crumbling. Our students and teachers deserve better and we owe them a long-term solution.
"It is encouraging to see an amendment that would allow the General Assembly to appropriate state revenue from casino projects for the purpose of public school construction, renovation, or upgrades. Local voters would still need to approve a referendum in November for casino projects to move forward.
"This is a unique opportunity for our state to come together in a bipartisan fashion and create an equitable solution to a dire problem across Virginia."
Hard Rock Casino also released this statement following the announcement for recommended amendments:
"We will continue our efforts to get this historic legislation passed to bring relief to Bristol, our region and the four other cities named in the legislation.
The Governor's actions last night do not impact our ongoing planning for the Hard Rock Casino Bristol, as a world-class destination resort that will bring thousands of new jobs and millions of dollars in additional local tax revenue."
Had Northam not requested amendments to the bill and no action was taken by the Saturday night deadline, the bill would've become law under the state's constitution.
Photo Courtesy: Hard Rock International