NASCAR postpones race at Martinsville, targets potential return to racing next month without fans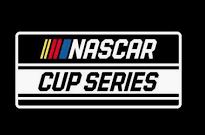 The Blue Emu 500 at Martinsville Speedway has been added to the list of NASCAR Cup Series races postponed due to COVID-19 concerns and restrictions.
The May 9th event was to be Martinsville's first cup event to be run under the lights at the track.
The report issued by NASCAR also said the series is planning a potential return to competition next month without fans in the stands at a track yet to be announced. They also said their plans are to run all 36 races this season.
Eight races have been postponed due to the pandemic including the April 5th running of the Food City 500 at Bristol Motor Speedway.