Tenant of Elizabethton rental home charged with arson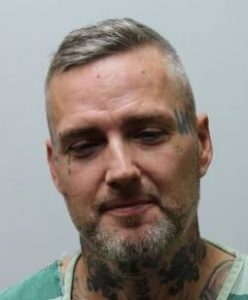 A tenant of a rental home in Elizabethton is accused of burning that dwelling down on Friday.
An eyewitness told investigators that they saw Shane Uriah Helbert walking away from the house located on Basin Road shortly after emergency responders arrived on the scene.
Helbert was arrested and charged with one count of aggravated arson after a preliminary investigation.
A report from the office of Carter County Sheriff Dexter Lunceford said the homeowner told police Helbert damaged his property in the past and was renting from him at the time of the blaze.
(PHOTO: CCSO)