UPDATE: Lee promises to announce days and dates of economy's methodical opening in Tennessee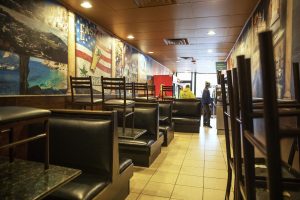 Tennessee Governor Bill Lee said he spoke with Sullivan County Mayor Richard Venable and five other leaders about a phased process to open businesses next week as part of restarting the state's economy.
"…As we work to bring industries like retail and restaurants and close contact services to a safe and a methodical opening here in Tennessee," said Lee.
The governor says precautions of social distancing and proper hygiene will be more important in the coming weeks than they were at the beginning of the pandemic. He promises specific guidance on which types of businesses will be opening and on what day later this week.
Health officials added 7,000 new test results to their daily data, the largest addition to date, and Lee noted that less than 200 new COVID-19 cases came from those totals.
"Our number of recovered cases continues to exceed the number of new positive cases. We're encouraged by all of this news," he said.
TDH announced 7,394 COVID-19 cases statewide as of Tuesday afternoon along with 157 deaths.
In Northeast Tennessee, the number of coronavirus patients increased to 163 with two new cases in Greene County and one new case in Hawkins County.
(PHOTO: Associated Press)