Bristol Tennessee father charged with first-degree murder of his two-month-old child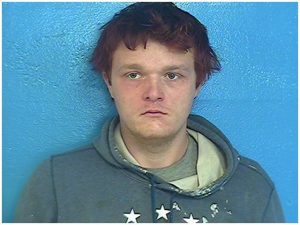 A Bristol, Tennessee man is behind bars and has a $1 million bond after police charged him with the murder of his infant last week.
William Shaffer, 24, is facing one count of first-degree murder and two counts of aggravated child abuse after being indicted by a grand jury in Sullivan County, according to a report from the Bristol Tennessee Police Department.
Investigators were called to Shaffer's home at 488 Meadowview Road on April 14 after a call from the residence said a two-month-old child was unresponsive. Following a collection of evidence and interviews with eyewitnesses, police determined the child's death to be suspicious.