Lee says Tennessee using Trump's 'Reopening America Again' blueprint in reopening of state economy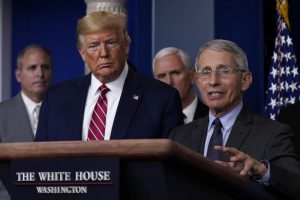 Tennessee Governor Bill Lee says the state remains committed to reopening a majority of industries and retail businesses within the next two weeks using a blueprint outlined by President Donald Trump's administration.
Lee said the federal government's 'Reopening America Again' directs state leaders to examine three key points of data- symptoms, cases, and hospitalization.
Lee names the symptoms category as the highest in the decision making, noting patients showing the signs of COVID-19 or the flu have steadily dropped over the past three weeks in a majority of Tennessee emergency rooms.
At that same time, the number of patients being treated for the coronavirus has been in decline. Lee said Tennessee ranks in the US top 20 in categories of the number of patients tested and tests administered per 1,000 residents.
(PHOTO: Associated Press)