Suspect accused of killing man in February wrong-way crash in Carter County has case bound over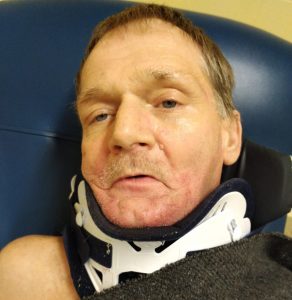 The case against a Johnson City man accused of hitting and killing a man in a wrong way crash in February will head before a grand jury.
Court documents from Carter County Court say Charles Richardson, 53, had his case bound over during an appearance on Wednesday. THP troopers and Elizabethton Police were involved in a pursuit with Richardson on Highway 19E the night of February 16th, when a report says he drove into oncoming traffic and struck a BMW driven by Thomas Taylor, 31, head-on. Taylor did not survive the crash and Richardson was hospitalized.
He faces several charges including aggravated vehicular homicide, and is set to appear in Circuit Court July 23rd.
Photo Courtesy: Carter County Sheriff's Office