Drive-in graduation set for Johnson County seniors May 23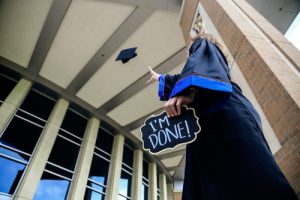 In what will be an already memorable senior year, graduates at Johnson County High School are planning to participate in a unique ceremony to celebrate their accomplishments.
The county's Board of Education is planning a drive-in graduation at Chamber Park in Mountain City on the morning of May 23.
Each graduate will be allowed to have two vehicles of family members who must remain in their automobiles at all times to keep with social distancing guidelines while audio of the event will be broadcast through an FM radio signal.
The school system will also make recordings and photos of graduation available at no cost to families at a later date.
(PHOTO: Upsplash)