JCPD: Jonesborough woman arrested after locating 74 grams of methamphetamine inside vehicle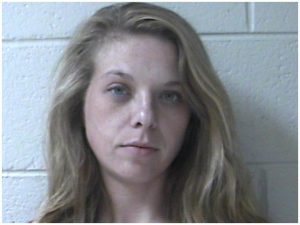 Johnson City Police say they arrested a Jonesborough woman on Sunday after allegedly finding her in possession of 74 grams of methamphetamine.
Officers were called to a Walgreens parking lot around 1:30 p.m yesterday, where they found suspect Kacei Pierce, 26, and another woman passed out in a vehicle. A report says when they made contact with Pierce, they located the 74 grams of methamphetamine, suboxone pills, and paraphernalia.
Pierce was placed into custody on charges including possession of methamphetamine, simple possession/casual exchange and unlawful drug paraphernalia. She is being held on a $12,000 bond and is scheduled to appear in court this afternoon.
Photo Courtesy: Washington County Detention Center