Johnson City woman charged with arson after allegedly setting a vehicle on fire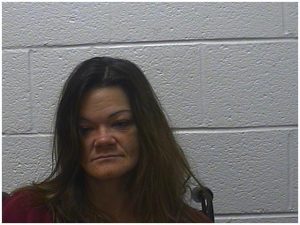 A Johnson City woman is facing charges after allegedly setting a car on fire in the Johnson City public library parking lot.
Police and fire crews were called to the library Saturday night where they found a car to have been intentionally set on fire, before it was extinguished without becoming fully engulfed. Police spotted suspect Dora Dawn Warren, 37, fleeing the scene, and placed her into custody, where she was charged with arson, criminal trespassing, and public intoxication.
She is being held on a $5,000 bond and is scheduled to appear in court this afternoon.
Photo Courtesy: Washington County Detention Center