UPDATE: More than 2,000 in Northeast Tennessee receive COVID-19 tests at drive-thru testing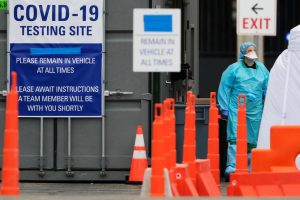 More than 2,000 residents in Northeast Tennessee have been tested for COVID-19 in the past two weeks, according to data from the Department of Health.
Those numbers include the more than 500 participants who visited weekend remote drive-thru test sites in Greene and Hawkins counties.
The community members tested will likely have to wait at least 72 hours before they receive those results. TDH information shows private labs are providing the majority of results with over 130,000 completed since testing began.
According to numbers released Monday from the Governor's office, more than 7,000 residents received free COVID-19 testing across 18 different sites statewide this past weekend.