Millions of dollars in losses from COVID-19 adding up for Virginia Tech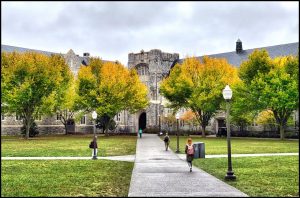 Virginia Tech President Tim Sands is estimating initial losses for the Blacksburg school to be between $40 to $60 million due to economic circumstances from the coronavirus.
A combination of student refunds, loss of revenue from sporting events, and lack of an on-campus housing revenue stream combined for the financial hit, according to Sands' report.
The university is also bracing for losses coming in the fall semester that the president said could add up to $240 million. Tech is waiting until June to set tuition rates. Those dollars make up 35 percent of the school's overall budget of more than $1 billion.
(PHOTO: Virginia Polytechnical Institute and State University)