WCSO: Suspect captured following morning pursuit on Interstate 81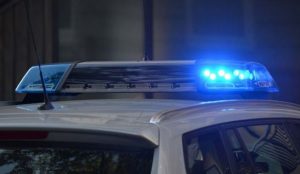 A Bristol, VA man has been captured following an early morning pursuit on Interstate 81.
Authorities say a pursuit began around 8:00 a.m involving four individuals including suspect Jessie Satterfield around Lee Highway close to Exit 13, and reached dangerous speeds. Washington County, VA Sheriff officials report the vehicle blew two tires, and Satterfield then fled from the car into wooded area off Island Rd just off the Interstate.
Police made contact with the three other female occupants in the car and arrested one for shoplifting. Sheriff Blake Andis confirmed with Supertalk just before 11:00 a.m that Satterfield had been captured after Virginia State Police and officers initially searched around the area that he had fled.
Charges are pending against Satterfield.