Sullivan County order that gives health officer power to quarantine, close unsafe dwellings starts Friday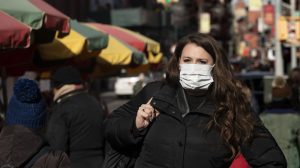 A public order has been issued in Sullivan County that gives the locality's health officer the authority to close buildings and issue quarantines.
The health directive gives Regional Medical Director and Officer Dr. Stephen May the power to close any public establishment, facility, or building if unsanitary conditions threaten the public's health during the pandemic.
The order is based upon Governor Bill Lee's Tennessee Promise objective for reopening the state's economy and it goes into effect on Friday.
(PHOTO: M. Lennihan / Associated Press)