Men featured on A&E's "Live PD" for eight-state electronics heists captured in Bristol, Virginia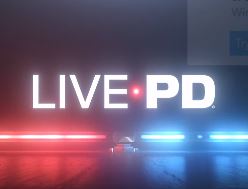 Three suspects recently featured on the A&E series "Live PD" have been apprehended in Washington County, Virginia.
A report from Sheriff Blake Andis says Lassana Diaby, 22, Bakary Magassouba, 20, and Aliou Toure, 22, all from New York, were captured in the Exit 7 area of Bristol last week after detectives saw their car weaving on Lee Highway.
Andis said officers seized several Apple digital products that were reportedly taken from Target during a smash-and-grab heist in Johnson City. The men are also accused of similar crimes in eight other states.
(PHOTO: A + E Networks)