Sheriff: Unicoi shooting suspect now facing statutory rape charges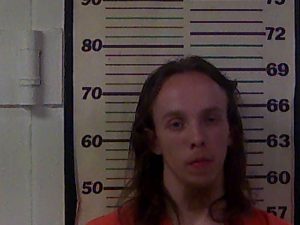 Unicoi County Sheriff Mike Hensley has confirmed a shooting suspect in an incident Tuesday night is now facing statutory rape charges.
Clayton Justis was arrested on charges including attempted first degree murder and especially aggravated burglary following a reported home invasion and shooting at a residence on Massachusetts Avenue. Hensley says while assisting the Unicoi Police Department during the investigation, deputies confiscated drugs on scene, and placed charges against Justis of statutory rape of a 15-year old.
The shooting victim was taken to the hospital and no further information has been released on the person's condition.
Photo Courtesy: Unicoi County Jail