UPDATE: Greeneville father charged with murdering 5-week-old daughter in February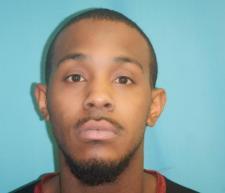 A TBI and state child services investigation has concluded and a Greeneville man is in jail accused of killing his infant daughter.
Lavelle Jamal Scott, 24, has been indicted for two counts of first-degree murder, aggravated child abuse, and aggravated child neglect and is being held on a $750,000 bond, according to the Greeneville Police Department.
Five-week-old Sophia Flora Fields was found unresponsive at a home in the 1600 block of the Highway 70 Bypass in February and was later pronounced dead at a local hospital.
(PHOTO: Greene County Detention Center)