UPDATE: Suspect in Bristol road rage incident charged with malicious wounding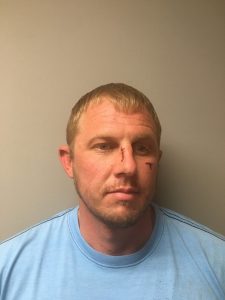 One man is in critical condition at a local hospital and a Bristol, Tennessee man is charged following a Thursday shooting that police have officially labeled as a road rage incident.
Thomas Wayne Johnson, Jr., 39, was jailed on one count of malicious wounding after being taken into custody at the site of the altercation that led to gunfire on King Mill Pike, according to the Bristol Virginia Police Department.
Eyewitnesses told us several gunshots were fired by Johnson when the two men were fighting the roadway. Friday's report said the victim suffered two gunshot wounds.