Two Wallens Ridge State Prison staff members test positive for COVID-19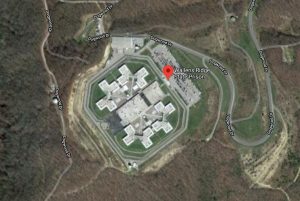 Two staff members at Wallens Ridge State Prison in Big Stone Gap, VA have tested positive for COVID-19.
The Virginia Department of Corrections confirmed the positive reports as of yesterday as part of their daily tracking of the virus among the state prisons. No inmates at Wallens Ridge have tested positive yet, but it is a different outlook among other prisons.
Department of Correction officials say over 550 inmates have tested positive including 67 staff members. A daily updated list can be found here.
Photo Courtesy: Google Maps