Virginia Schools to receive over $200 million in funding from the CARES Act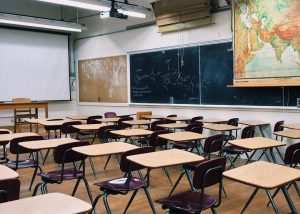 Schools are just one of many recipients of funding from the CARES Act, and over $238 million in funding is on the way for education in the Commonwealth.
According to the state's department of education, public school districts across VA will directly receive 90% of the funding, while the remaining 10% will head towards to the state to assist in expanding distance learning by increasing access to technology while also providing resources for students, families, and educators.
"The CARES Act funding will enable our schools to move forward with initiatives to address gaps and inequities that have been brought into clear focus as a result of COVID-19," Superintendent of Public Instruction James Lane said. "The emergency funding will also sustain the ongoing efforts of school divisions to keep students connected with learning while schools are closed, and respond to their emotional and mental health needs."
Potential initiatives, informed by the VDOE's Continuity for Learning Task Force and Return to Schooling Recovery Task Force, include:
*Expansion of the Virtual Virginia online learning program to grades pre-K-12, including online courses, professional learning opportunities and digital content for school divisions;
*Expansion of instructional content and lessons offered by Virginia public television stations;
*Expansion of GoOpenVA openly licensed education resource platform to support online instruction and resources related to academic content missed this spring due to the closure of schools;
*Regional and division-level grants to support teacher training and professional development for teachers who serve at-risk populations, including distance learning and remote services for students with disabilities;
*Targeted, needs-based grants to school divisions to increase internet access, provide funding for technology equipment, educational materials and other remote learning resources; and
development or purchase of a statewide learning management system that can be accessed remotely by all Virginia educators.
"In addition, I am in dialogue with division superintendents to solicit their thoughts and ideas on how VDOE can best support their efforts during the pandemic and the period of recovery that will follow," Lane said.
Around $12.4 million are heading to 11 Southwest VA school districts and below are the list of funding allocations for those school districts:
Bristol- $1,142,301.89
Buchanan- $1,210,035.85
Dickenson- $764,673.05
Lee- $1,403,765.18
Norton- $220,386.97
Russell- $1,051,083.18
Scott- $669,819.49
Smyth- $1,118,606.75
Tazewell- $1,471,287.87
Washington- $1,515,255.53
Wise- $ 1,837,421.01
More information can be found here.