Mount Rogers Health District weekly report: 115 total cases, 54 recoveries, 5 fatalities, and 56 active cases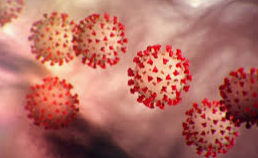 54 COVID-19 patients have recovered in the Mount Rogers Health District.
According to the local department's weekly update, there have been a total of 115 cases in the district, and on top of the recovery total with 5 fatalities, it leaves 56 active cases as of Tuesday.
Last week's report showed just 68 cases in the district with 45 recoveries, indicating significant case growth in the last seven days, particularly in Carroll County who jumped from 4 to 19 cases, while Galax jumped from 4 to 25 cases.
Recovery totals by locality include Bristol with 1, Carroll with 3, Galax with 3, Smyth with 11, Washington with 27, and Wythe with 9.
Below is a breakdown of numbers and comparison to week prior of each locality:
5/5/2020 report
Bristol- 2 cases (1 recovery)
Carroll- 19 cases (3 recoveries)
Galax- 25 cases (3 recoveries)
Grayson- 4 cases (0 recoveries, State officials are reporting 5 cases in Grayson)
Smyth- 13 cases (11 recoveries)
Washington- 40 cases (27 recoveries, 4 fatalities)
Wythe- 12 cases (9 recoveries, 1 fatality)
4/28/2020 report
Bristol- 1 case (1 recovery)
Carroll- 4 cases (3 recoveries)
Galax- 1 case (1 recovery)
Grayson- 1 case (0 recoveries)
Smyth- 13 cases (11 recoveries)
Washington- 34 cases (22 recoveries, 3 fatalities)
Wythe- 11 cases (7 recoveries, 1 fatality)
Access to the May 5, 2020 report is available here- MRHD Weekly Report 5.5.2020
Access to the April 28, 2020 report is available here- MRHD Weekly Report 4.28.2020