Sheriff: Suicidal Nickelsville woman fired shots at officers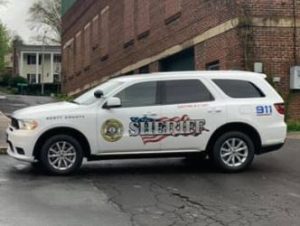 A Scott County woman is facing several charges after she fired shots at deputies.
Court records identified the woman as Lucille Williams of Nickelsville who is charged with attempted capital murder of a police officer and three weapons charges.
A report from Sheriff Jeff Edds said officers were conducting a welfare check on Williams who the sheriff said was suicidal. The suspect fired her handgun at the deputies and Edds said she threatened to kill them if they approached.
Williams was eventually taken into custody without incident after negotiations with officers.
(PHOTO: SCSO VA / Facebook)