Tinseltown by Cinemark at Bristol's Exit 7 closing permanently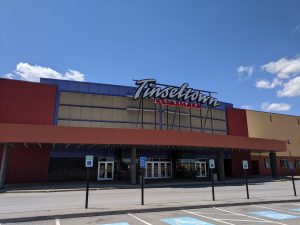 Officials with Texas-based Cinemark have announced the permanent closure of their Tinseltown franchise cinema located in Bristol, Virginia.
The movie house located off Linden Drive in the Exit 7 retail area of the city had furloughed all of its staff in March due to the COVID-19 pandemic.
A total of 30 workers will be impacted by the closing of the cinemas.
Here is statement sent to SuperTalk from the company:
"Cinemark can confirm that its Tinseltown 14 theatre in Bristol, Virginia, will not reopen as it is nearing the conclusion of its lease term. This closure is normal course of business and the result of the careful and ongoing review of our theatre fleet."
(PHOTO: SuperTalk 929)