Blackbird Bakery announces it will reopen on Friday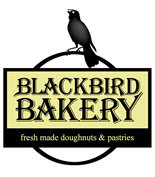 Blackbird Bakery has announced it will reopen on Friday following a temporary closure of nearly two months due to COVID-19.
The popular Bristol, VA eatery says it will operate under new hours and will keep its dining area closed in the meantime, but will offer curbside and carryout. Blackbird will operate from Monday-Saturday from 6 a.m-10 p.m.
They also ask customers to adhere to certain guidelines, including keeping six feet apart when in the store, and will limit the amount of people in the bakery area to no more than 10 at a time.
Photo Courtesy: Blackbird Bakery via Facebook