Elizabethton's Covered Bridge to get repairs with $790,000 state grant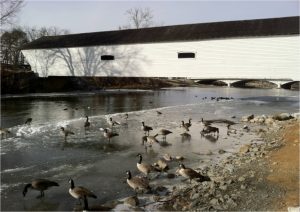 Elizabethton is one of 12 cities awarded transportation alternative grants on Thursday and the funding will help rehabilitate one of the city's most historic landmarks.
The 134-foot Historic Covered Bridge that stretches over the Doe River will get repaired thanks to the more than $790,000 in state funding announced by Governor Bill Lee.
County records show the structure was originally built in 1882 and is believed to be one of the oldest pedestrian bridges in the U.S.
(PHOTO: City of Elizabethton)