Prosecutors: Saltville man faked his own death, changed identities to hide assets from federal bankruptcy court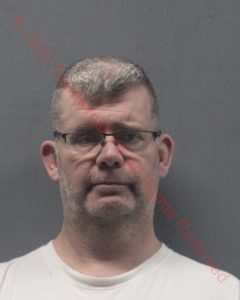 A Smyth County, Virginia man has pleaded guilty to a scheme that a US Attorney called a "made-for-TV" plot to hide assets from federal bankruptcy court, including faking his own death.
Russell Geyer, 50, of Saltville, was accused of several counts of fraud and will be sentenced August 6, according to officials with US District Court in Abingdon.
Prosecutors said Geyer lied about his dire medical condition, telling court officials repeatedly that he suffered from prostate and bone cancer, heart problems, a brain aneurysm, and pneumonia.
Geyer then assumed the identity of a Florida attorney and sent an email to the court in August posing as his wife notifying them of his death. His wife testified the next month that her husband was alive and not terminally ill.
The deception also included a claim of international travel, lying to his wife to obtain $70,000, and using a smartphone app to change his voice.
(PHOTO: SWVRJA)