Report: JC Penney preps for bankruptcy filing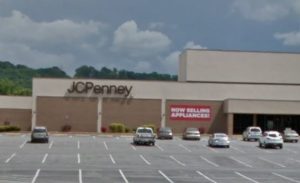 A Tri-Cities retailer is preparing to file for bankruptcy protection.
Reuters is reporting JC Penney could make an announcement as early as next week and their plans include shuttering a quarter of their more than 850 stores nationwide.
The 118-year-old franchise has over 85,000 employees and has locations in Kingsport and Johnson City. The company closed its Greeneville Commons location in 2017.
(PHOTO: Google Maps)