Sullivan Commissioners Looking At Possibility Of Referendum On Sales Tax Increase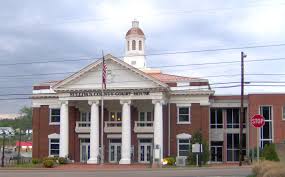 Next Friday, Sullivan County Commissioners will meet in a special called meeting with one item agenda to address. Commissioners will discuss the possibility of raising the local sales and use tax by two and three fourths percent. If approved the measure would go before the citizens of Sullivan County in a November Referendum.. Commissioner John Gardner says the Coronavirus pandemic and loss of revenue is forcing commissioners to look at raising taxes.
The special called meeting begins next Friday May 15 at nine a.m. Electronically. You can access the meeting by going to Sullivancountytn.gov.