Greene County man indicted on murder charges in death of toddler in February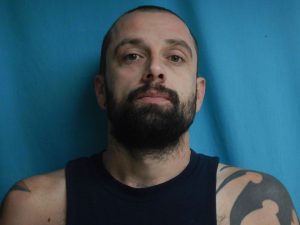 A Greene County man has been indicted by a grand jury on charges of first degree murder following the death of a toddler in February.
An investigation headed by the TBI and Greene County Sheriff's Office says officials found then 20-month old Xavier Ramsey deceased at a home in the southern portion of the county. Ramsey was in the care of Michael Grinstead, 33, while Ramsey's foster parents were at the hospital with another child. A report says Grinstead left the home before the foster parents arrived to find the deceased child. The Sheriff's Office says Grinstead turned himself into police on Monday. He has been indicted on two counts of first degree murder, aggravated child abuse, and aggravated child neglect.
He is being held on a $750,000 bond.
Photo Courtesy: Greene County Sheriff's Office