UPDATE: Kingsport Aquatic Center announces phased reopening includes swim by appointment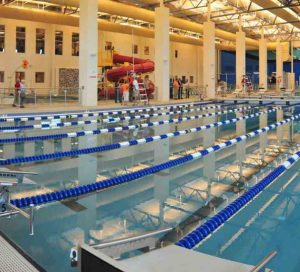 You can go swimming again at the Kingsport Aquatic Center but it's by appointment only.
The center announced a phased reopening that begins May 18 with a new schedule-ahead policy to ensure ample pool space. Officials said they plan to adhere to guidelines from the Sullivan County Regional Health Department and the CDC and that includes allowing only 10 people in the pool area at one time.
On deck showers and restrooms will be available at the aquatic center but locker rooms will remain closed to limit congregating.
The warm pool and outdoor lap pool will reopen on June 1 while swim team and aerobics classes are projected to resume in mid-June.
(PHOTO: KAC / Facebook)