Report: Police called to motel room of Mount Carmel mayor for stabbing incident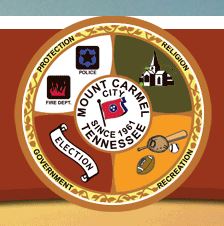 The mayor of Mount Carmel was recently hospitalized for a significant stab wound after emergency crews were summoned to a Kingsport motel.
Chris Jones, 48, was in a room at Americourt Extended Stays and was found with a "fairly wide laceration" that stretched from his left ear around his neck toward his chest area, according to a report obtained from the Kingsport Police Department.
A motel employee had visited the room after getting a noise complaint and Jones told police that the wound happened after he had fallen on a knife. An officer noted in the report that the worker said that Jones' girlfriend came to the door and said she was hesitant to let him in.
Jones was indicted in February by a Hawkins County grand jury on one count of theft over $250,000 and is scheduled to go to trial in July.