Three people facing long list of charges following traffic stop in Hawkins County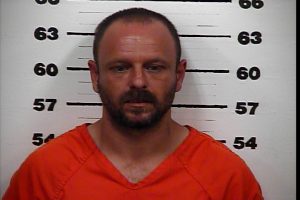 Three people are facing a laundry list of charges following a traffic stop in Kingsport.
Joshua David Greer, 33, of Rogersville, Claude Everett Mosley, 50, of Kingsport, and, Angela Marie Falin, 32, of Duffield, are all facing drug-related violations while Mosley faces additional charges of criminal impersonation and evading arrest after Hawkins County Sheriff said he tried to run from the scene.
Officers collected meth, marijuana, and a gun from the vehicle during the arrest.