Bristol, VA City Manager seeking expansion to outdoor dining for downtown restaurants through June 30th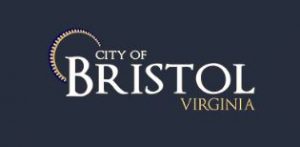 The Bristol, VA City Council is set to review an item that would potentially allow additional street closures for downtown restaurants to expand dining options outdoor due to current restrictions brought on by COVID-19.
Current phase one orders from Governor Ralph Northam prohibit indoor dining, but allow eateries to serve customers through outdoor services at 50% capacity. Last week, city council approved a temporary street closure on Piedmont Avenue to allow Burger Bar and Quaker Steak & Lube to operate outdoors. Randy Eads, Bristol, VA City Manager, says he received good feedback on this weekend's decision to close Piedmont for accommodation of outdoor dining.
Now Eads is heading to council at a called meeting Thursday afternoon to request more street closures so extra businesses can have the same opportunity.
"We will do our best to accommodate not only Quaker Steak and Burger Bar but every other downtown restaurant if they want to have the opportunity to have outdoor dining," said Eads.
According to the agenda for Thursday's meeting, this would includes closures of Piedmont Avenue, Moore Street and Birthplace of Country Music Way, and would expire June 30th if passed. With the Memorial Day holiday this weekend, Eads says he will talk with the businesses about possibly keeping those roads closed beyond the Friday-Saturday time frame as well keeping an eye on the weather.
"We would like to do it again this weekend. I know the weather may be iffy on Friday so it will be a gametime decision if we move forward with it," said Eads.
Council meets in a called meeting Thursday at 12:30 p.m.
Photo Courtesy: City of Bristol, VA Logo